What's important to you?
"You can create your own opportunities here, whether you are ambitious and want to climb the ladder or you simply want to keep doing work you enjoy."

Bruce Benator - Managing Partner
Community of Respect
"Working with a diverse group of people teaches you to respect people's cultures, backgrounds, and religions. It opens your eyes to how the world really is, adding value in so many ways."

Danny Melo - Manager, Tax Planning and Compliance Services
Work-Life Integration
"Other firms talk about work-life balance. But here, we really respect it and live it."

Ryan Tatem - Supervisor, Assurance Services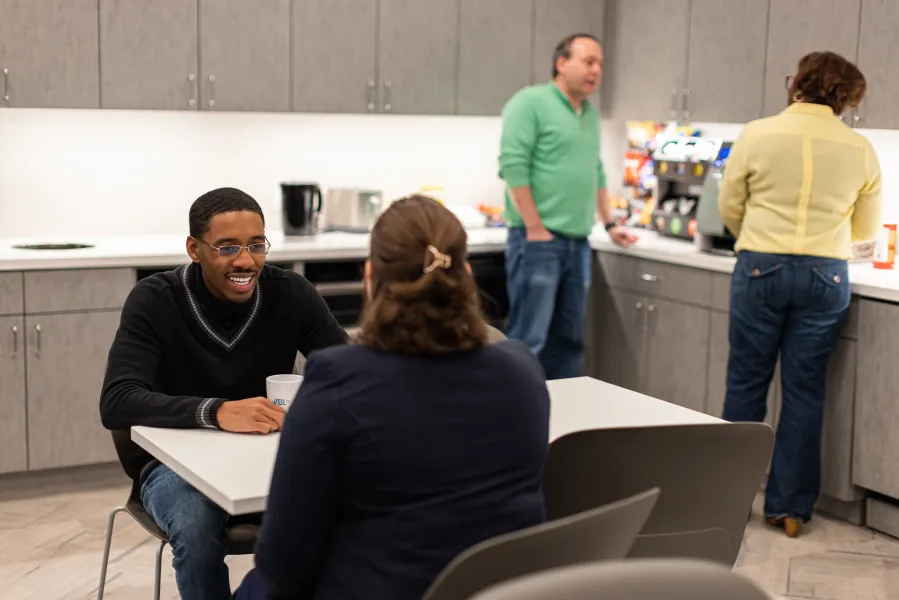 Why choose WBL CPAs + Advisors?

Work-life balance is in our DNA. Every firm promises it. We live it. Because we recognize that success doesn't require sacrifice. It requires an approach that promotes exceptional client service, morale, and efficiency in a collaborative, enjoyable - even fun - work environment.
What makes WBL "just right"?
At WBL CPAs + Advisors, our core values EMPOWER us and our clients through everything we do:

Ethics
Insist on honesty, integrity, respect, and social responsibility

Merit
Value and reward excellence, initiative, and a continuous drive to become better.
Passion
Engage, collaborate, and celebrate our work, colleagues, and clients

Openness
Listen, learn, share, welcome, and expect fresh perspectives and new ideas

Work/Life Balance
Live a life of meaning and fulfillment while doing work that matters

Employee Ownership
Take initiative and be accountable to add value wherever you can

Relationships
Connect thoughtfully, generously, and honestly with clients and each other
Hear From Our Associates
Associates share why they enjoy working at WBL.
Focus on satisfaction.
Not too big. Not too small.
A family feel with lots of opportunities.
As parent to three children, I'm treated with a level of professionalism and encouragement that's unusual in this field. But that's why I feel so motivated to do the very best that I can.

Marissa Nash
Manager, Tax Planning and Compliance Services
One of the biggest burdens of having children is daycare. But we have a paid childcare benefit here - it's a huge advantage."

Danny Melo
Manager, Tax Planning and Compliance Services
My dad worked at two Big Four firms, and I saw what that could be like. I'm motivated in my career but I wanted to work somewhere that would encourage balance. WBL does.

Lydia Hickman
Senior Staff Accountant, Assurance Services
Putting people first is one of our values here - but it's also smart business. People who aren't constantly overwhelmed, who feel good about doing the work because they also have lives, are going to be better contributors to the work we do.
Bruce Benator
Managing Partner
Winner of The Best Accounting Firms to Work for
WBL CPAs + Advisors has been included in Accounting Today's Best Accounting Firms to Work For for 10 years. In 2022, the firm was ranked 4th in the nation (out of more than 46,000 CPA firms) in its size category.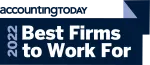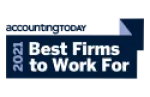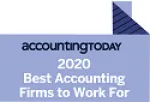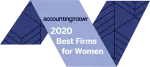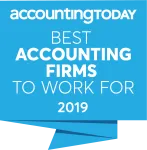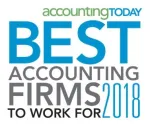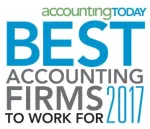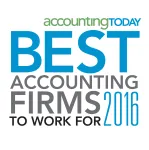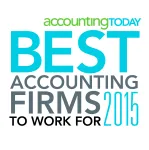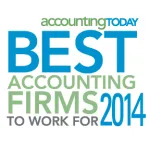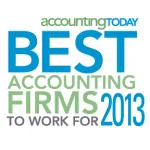 More Company Benefits
Comprehensive Benefits, and Then Some
Medical, dental, vision, life, disability & supplemental insurance coverages
Section 125 cafeteria plan
Maternity and paternity leave
CPA exam bonus
Free covered parking
Advanced Professional Development Opportunities
Challenging engagements with growing businesses
Paid dues, licenses and subscriptions
Tuition reimbursement plan

Performance evaluations
Coaching & mentor programs
Performance evaluations
Culture of Respect and Rewards
Local travel keeps you close to home
Dress for your day, not a dress-code
Build relationships and make work fun with group outings
Optional compressed workweeks during non-busy season months
Build the team and your wallet with our employee referral program

Earn service awards and recognition for your investment in the firm
Stay in shape with full access to our on-site fitness center
Take extra time for yourself during your department's slower seasons
Support and empower others through firm-sponsored community service opportunities
Diversity and inclusion aren't our buzzwords.
They're our commitment.
It's proven in every discipline in the world - diversity generates strength. That's because the more experiences we bring to our work, the more we can broaden our perspectives and the better we're able to understand our clients and their needs - not to mention each other. And it's why we established an active Diversity and Inclusion Board to share facts, knowledge, best practices, and support to strengthen and celebrate our entire community.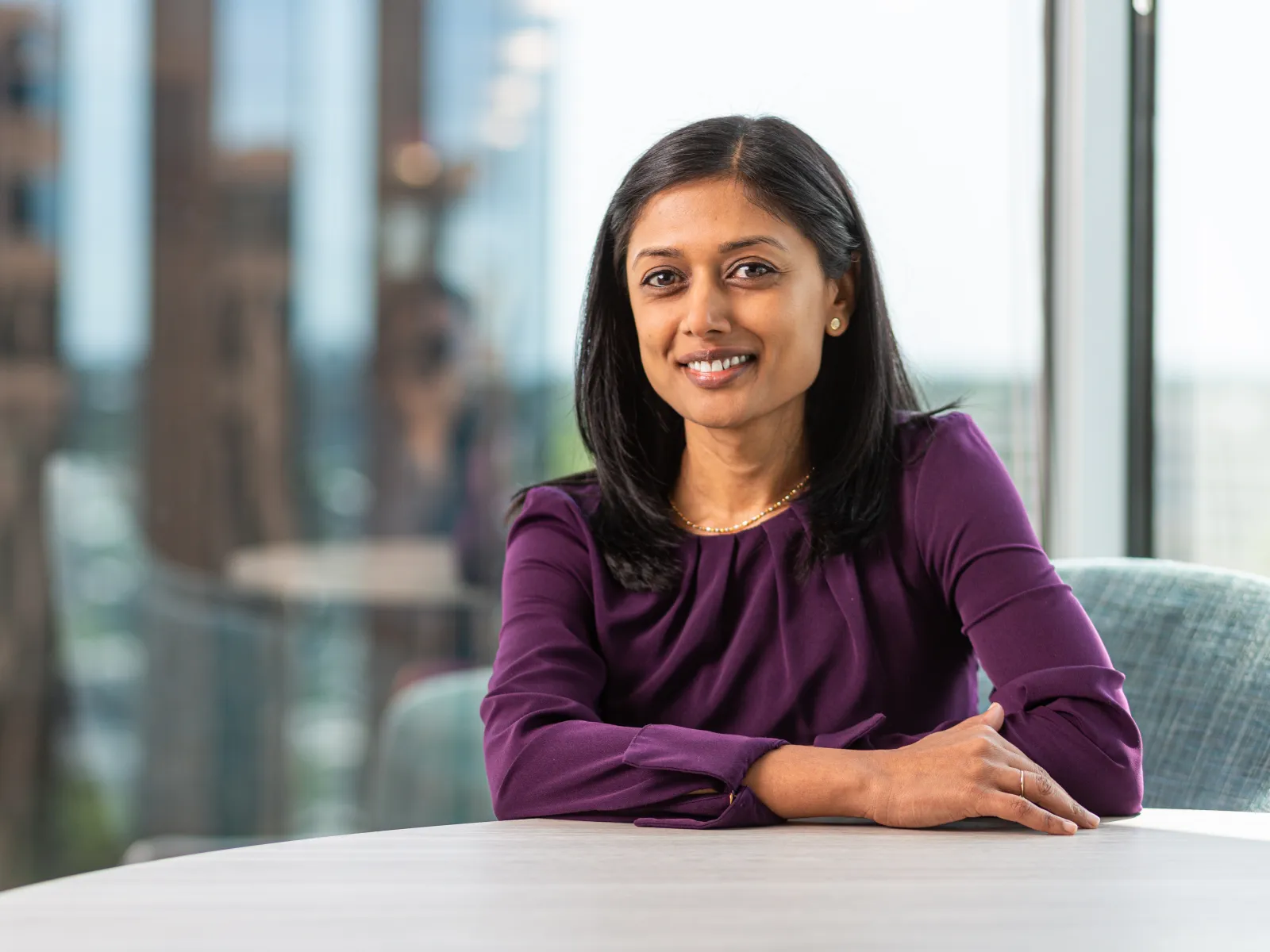 Explore Our Career Opportunities
Apply for current open positions today!
What's the difference between WBL and the "big" firms?
WBL CPAs + Advisors
Deep exposure to every aspect of an engagement, engaging with a variety of clients

Do work you love and pursue your ambitions - on the career path you choose

Enjoy collegial, collaborative work with reasonable hours (even during busy season)

Get to know everyone in the firm

Get meaningful, hands-on experience, advanced training and education in house and off-site

Work alongside partners and senior staff whose doors are always open to you
The "Big" Firms
Limited focus on specific aspects of engagements, usually working with just one or two clients

Do as directed, and move up or move out

Work long hours under intense pressure, especially during busy season

Get lost in the crowd

Get plenty of impersonal training and limited opportunities to do meaningful work

Partners and senior staff don't have time for you
Our WBL Community
WBL creates community with fun events of all sizes throughout the year. Getting to know each other away from deadlines and computer screens helps us build stronger teams, and strong teams deliver better services to our clients, offer more opportunity for career growth, and make going to work a little less like, well, work.

WBL also invests in our community by giving back—volunteering, making donations, serving on boards and committees, and much more.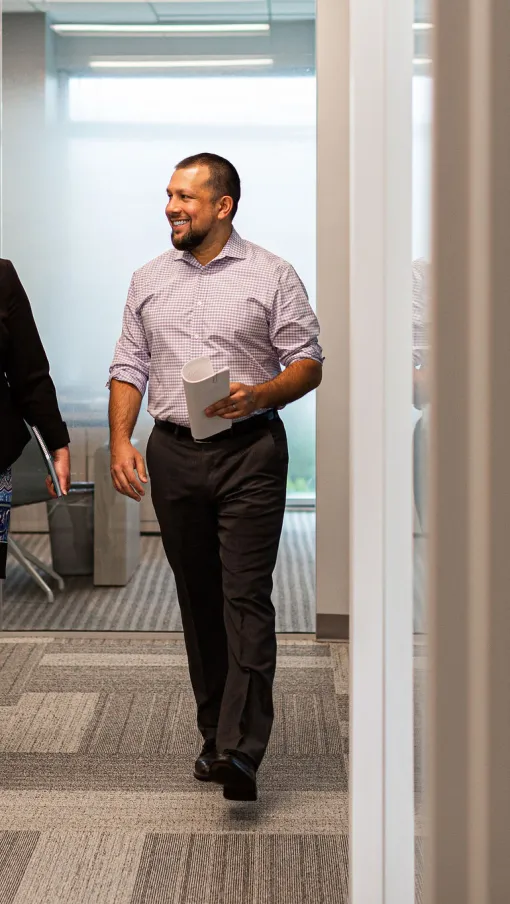 Explore Our Career Opportunities
Apply for current open positions today!