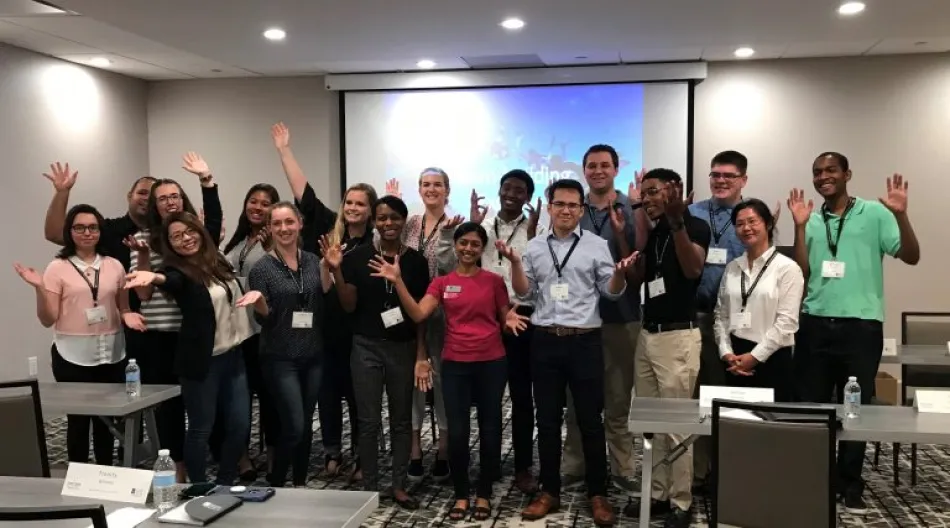 DISCOVER: Summer Leadership Program
Wednesday, May 17, 2023
DISCOVER is a one-day Summer Leadership Program for rising juniors, seniors and MAcc students pursuing a degree in Accounting and interested in a career in public accounting.

During our in-person program, selected applicants will visit the WBL office, participate in panel discussions and training, and get to know WBL accountants.

Who should consider this opportunity?
We did not find your search. Please try another entry.
What are the benefits of WBL's Summer Leadership Program?

How to work and succeed in a team environment
Some of the brightest and best young accountants in the industry today
Experienced partners eager to share what they know
What it's like to work at one of the top 100 Best Accounting Firms to Work For in the United States
Leadership skills that will help you launch your career in public accounting
Why firm culture is so important to your success
Who is eligible for the DISCOVER Summer Leadership Program?

Rising juniors and seniors in a four or five year collegiate program
MAcc students who will be looking for internships in the spring and summer of 2023
What qualifications do I need?

Majoring in Accounting (with the intention of pursuing a CPA license)
Pursuing Bachelor's or Master's degree
Major and overall minimum GPA of 3.3/4.0
Strong interest in a career in public accounting
Active in the classroom, on campus and in the community
What skills do I need?

Excellent analytical, written and verbal communication, and interpersonal skills
Strong technical aptitude and skill set
Ability to work efficiently and effectively on complex tasks in a team environment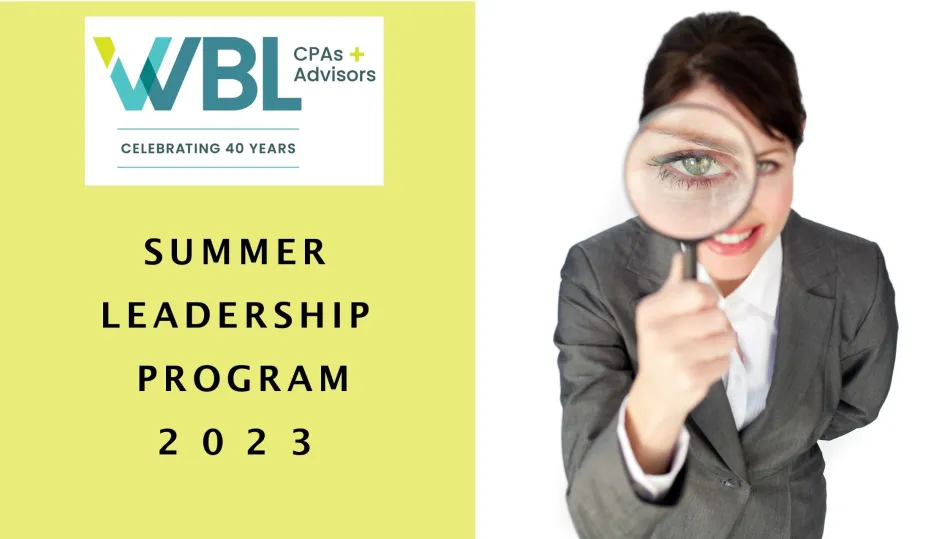 Application and Selection Process
Accepting Applications from September 1, 2022 through March 17, 2023
Students will be contacted beginning no later than April 1, 2023 regarding the status of their application.
Please apply below.
WBL's Summer Leadership Program
Apply to WBL's Summer Leadership Program if you:
Are a rising Junior or Senior Accounting Major
Are planning to pursue your CPA license
Have well developed analytics, written and verbal communication skills
Are looking for an opportunity to expand your horizons
Don't see what you're looking for?
If you don't see an opening that's right for you, submit your resume and tell us what you're looking for.